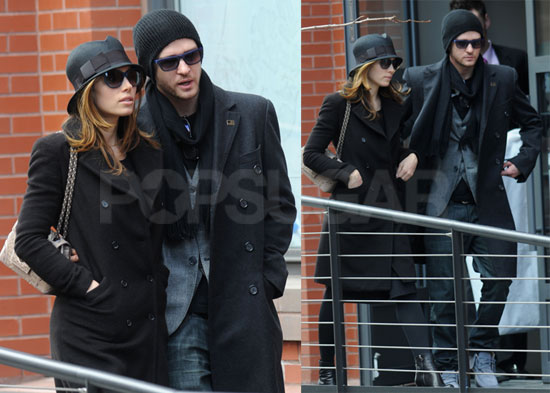 How lucky we are, if our relationship blessed by our parents
partner
.Here the lucky girl,who else i am talking about Jessica Biell.GG
hear that Justin mother has a lot of love on her.
Justin Timberlake and Jessica Biel
kept the color to a minimum today as they left his Manhattan apartment. Jessica was front and center last night showing her support for JT at his William Rast presentation during Fall Fashion Week, as was his mom Lynne.
His mother had nothing but kind words for Jessica and her son, saying, "She's amazing. She's so down-to-earth and her family is great . . . they're both very funny and creative. They're always trying to out 'special' each other, they're pretty openly affectionate."
Justin and Jessica haven't had the easiest ride this year with rumors about the state of their relationship, but it seems as though she's practically like family in Lynne's book
Last but not least GG hope their relationship will end everlasting life, wow GG remote go to far rite?haha ok make it easy and nicely .GG hope they will be marry soon.
till then,xoxo;