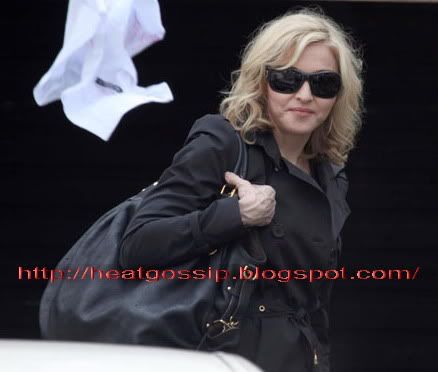 We may have been getting all overexcited about a potential meeting between Jesus Luz's mum and Madonna, put she's made good on her word that her trip to Brazil was "strictly for fundraising and humanitarian purposes."
Madonna made a trip to the Caso de Saber, a children's charity in Sao Paolo, when she was targeted by pranksters from a local TV show. They threw a t-shirt at her - but it missed and we have no idea what it said. Uh, "hilarious," we're sure.

But what we can look forward to is more crotch-baring fashion shots from the evergreen icon. She's signed up to be the new face of Dolce & Gabbana for their new campaign. They might have Scarlett Johansson vamping it up in their other campaigns, but at 51, no-one's still fresher than her Madgesty

xoxo..