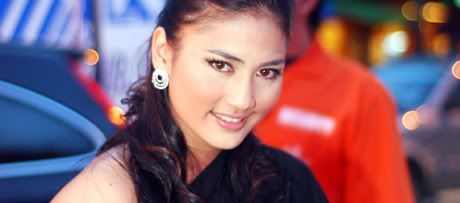 Who exactly Fasha Sandha lover's heart today? Busy performer who believe this controversy is still a relationship with Nora Danish ex-husband, Rizal Ashram (Jejai). Although Fasha deny, but also the bustling terserempak he entirely mixed with several majlis Jejai in a personal way.
In the same period, Fasha also rumored to have a special relationship with a Tan Sri who say the biggest shareholder in an oil organization. If you still remember, this gossip broadcast in October last. However, this relationship is not so revealed. Fasha may never gives 'hint' to the media.


So, what exactly is in force between Fasha and Tan Sri J? Make love or not? The latest, there are sources that tell gg, Fasha has welcomed the new year with someone who is similar to Tan Sri J. Fasha visits helped bring his sister to enjoy dinner with the family man. However, after dinner, her brother left the club that operates in Sunway that. Fasha also continue to be happy with a man who believed that Tan Sri J.

GG According to sources, the couple looked quite intimate. In addition to holding hands, Fasha also seen wiping his mouth after the man concerning having dinner and a drink.