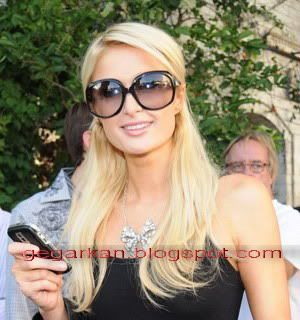 Paris Hilton threatens to sue over the vacant billboard ad. Paris had her image splashed on a billboard in New Zealand and she doesn't think it is funny on what they company added to her picture…even though it seems true some days!
The sign had the word 'vacant' in big, bold letters under the image of Paris. Now Paris is potentially suing mad. From ABC News:
Media5 is using the photo of Hilton partying to advertise billboard space.
Hilton's manager Jamie Freed says the company does not have permission to use the image and can expect to hear from the star's lawyers.
Media5's Adam McGregor says it is just a bit of fun and they will take it down if they have to.
A bit of fun? Yikes. I hate to see what this company has as an employee manual! Practical jokes allowed, work optional? Do you think Paris is over reacting or is the company out of line with her picture?
by me :