Jane Carrey, daughter of Jim Carrey, walked down the aisle last weekend escorted by her actor dad as she tied the knot with musician Alex Santana.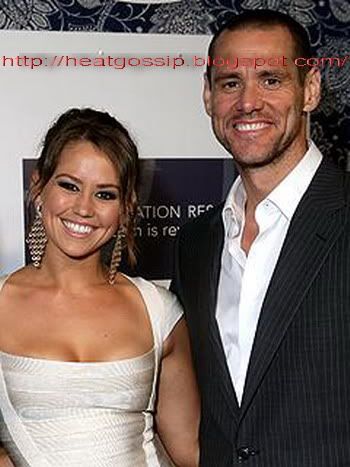 Jane is Jim's daughter


"It was a beautiful day. Very simple and sweet," the funnyman said of the wedding in a statement. "I wish them everything that love has given us."

Carey also Twittered for joy Wednesday night: "My Jane is a married woman. Days ago her and my new son in law alex got hitched," he wrote.

"The day was simply perfect... lots of love there.. :)"

In the spring, the star will become a grandfather as well: Jane Carrey, 22, is due to give birth to her first child in March. "I am very excited," he said in July.

"Jane is going to be a great mom."

Jane is Jim's daughter with his first wife Melissa Womer. He was later married to Lauren Holly. He and Jenny McCarthy have been together four years.

xoxo..