Aaron Carter didn't simply grow into a solid dancer this season.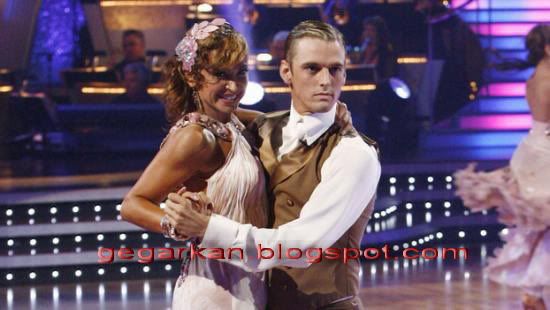 He actually grew up as a human being.
The previously snotty young singer got the boot from Dancing with the Stars last night, but he reacted in a mature, humble manner.
"One thing I will always remember and take from this competition is definitely the lessons that I've learned," Carter said. "I've grown so much with your compliments and your criticisms, so thank you. Thank you for helping me to be able to grow on this show."
Head judge Len Goodman had nothing but positive things to say about 21-year-old former star.
"I think the dedication that you have shown week after week is absolutely fantastic. I think you're an inspiration to all young people that anything is possible, and if you were my son, I would be so proud of you. But more important, you be proud of yourself, because you've been great."
The semifinals are now set. Joanna Krupa, Kelly Osbourne, Mya and Donny Osmond will each perform two routines next week.
Who do you think will take home the crystal ball trophy?
by me: